Sapphire Tablet Protective Case
$49.99
Protect your Sapphire Tablet with style. Slim and grip-friendly for everyday use
The TravelWifi Sapphire Tablet Case offers the ultimate protection for your tablet. This hard case shields your tablet from all sides, so you don't have to worry about accidental damage to your device.
Lightweight and compact, this case is ideal for traveling with your Sapphire Tablet and electronic accessories. This case is constructed from durable material and features a secure flap to grant you the peace of mind that your tablet stays like new, no matter how often you use it or where you take it.
Compatible with the TravelWifi Sapphire Tablet
360-degree tablet protection
Screen protection
Interior storage for electronic keyboard
Lightweight & Travel-friendly
Additional information
| | |
| --- | --- |
| Weight | 0.570 kg |
| Dimensions | 25.3 × 17.5 × 2 cm |
| Color | Grey |
Sapphire 5G Specifications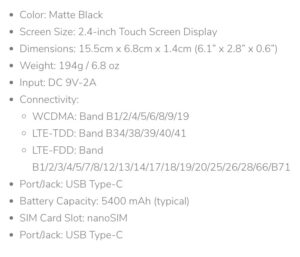 Sapphire Power Specifications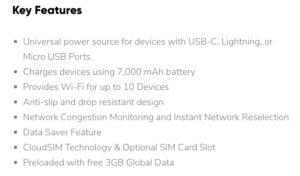 Sapphire 3 Specifications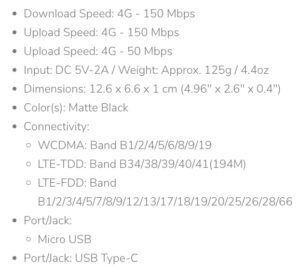 Sapphire 2 Specifications
General:
Orders received:
Before 3 PM CST ships same day (Excluding US Holidays)
After 3 PM CST ships next business day (excluding US Holidays)
Delivering to a P.O. Box? Please select USPS at checkout
Saturday Shipping – Rate Breakdown and Additional Info:
If you want your Sapphire delivered on a Saturday, an extra fee will be applied to your cart for UPS or FedEx delivery.
Saturday delivery also includes an additional surcharge for postage.
How do I get started with Sapphire?
Just turn it on and your Sapphire hotspot device will appear as a private Wi-Fi network on all your devices. Connect, choose a data plan and you're good to go.
How many devices can be connected to a Sapphire hotspot at once?
To help you work more efficiently, Sapphire allows you to connect up to five (5) devices simultaneously for our S2 device, and up to ten (10) devices for our S3, Sapphire Power & Sapphire 5G!
How do I receive my free international data?
Sapphire wants to help you get connected right away. So, we offer all Sapphire 1GB of international data free for S2 devices, 3GB for our Sapphire 3 & Sapphire Power, and 5Gb with the Sapphire 5G! All you must do is activate your device to receive your data.